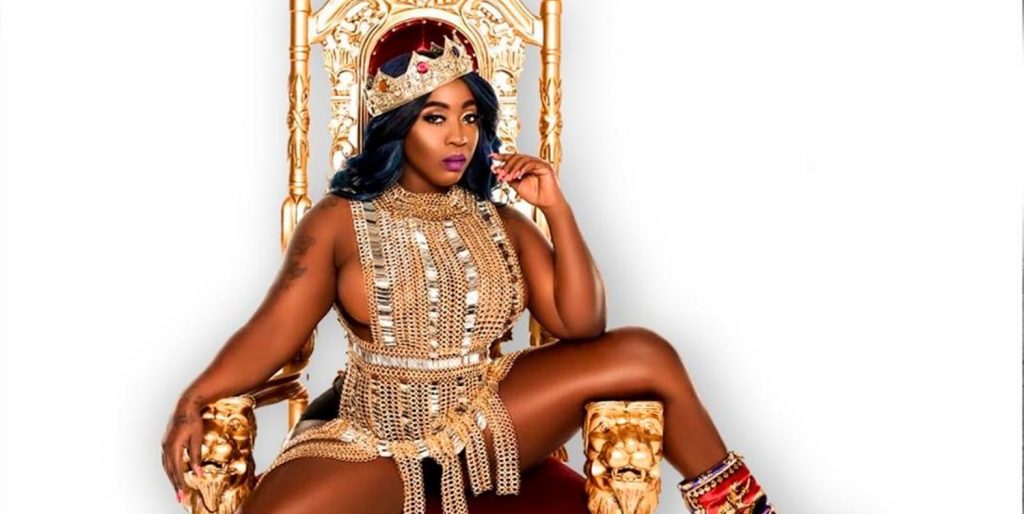 Spice to perform on Reggae Sumfest 2020. Spice has been a staple on the Reggae Sumfest stage since 2011.
Born Grace Latoya Hamilton on August 6, 1982 she is known professionally as Spice. A Jamaican dancehall musician, singer and composer Spice was born in Spanish Town, St. Catherine and raised in Portmore. Her father died when she was nine years old and as a child, she used to attend her church regularly and lead the choir. Spice spent part of her childhood living with her grandparents in Finsbury Park, London. Spice attended St. Catherine High School where she often participated in the Jamaica Cultural Development Commission (JCDC) festival in the music category and earned several medals throughout the years. Spice wanted to be a chartered accountant but decided to pursue a music career instead and enrolled at the Edna Manley College of the Visual and Performing Arts to study music and drama.
Spice career began in the early 2000s; she had her first major success with the controversial single "Romping Shop" with Vybz Kartel in 2009. Lots of things happened in 2009 VP Records debut Spice's EP So Mi like it, which included the hit single of the same name. In the same year, Spice received the Excellence in Music and Entertainment (EME) Award for "Female Deejay of the Year". Then at the Youth View Awards in Jamaica, she won three awards: "Best Female Performer", "Favorite Local Female Artiste" and "Young, Hot & Hype Female".
In August of 2007 Spice had her first child, a son named Nicholas Jr. with her then boyfriend Nicholas Lall. In January 2011 Spice gave birth to her second child with Lall, a daughter named Nicholatoy.
Besides music Spice has ventured into other businesses and industries. In 2009, Spice opened her clothing boutique Spicey Couture in Kingston. The boutique expanded by opening further branches across the island. In 2010, Spice opened a beauty salon called Spicey Salon in Kingston. She also opened a sports bar and lounge called 8 Ball, located in her hometown Portmore. In May 2019, Spice launched Faces & Laces, an online beauty store that initially offered a line of wigs. Later that year, cosmetic products were added to the beauty line. She also founded the Grace Hamilton Women Empowerment Foundation (GHWEF) in Jamaica. The foundation was set up in order to "uplift young women and groom them towards success". The foundation aims to enrich women through business and entrepreneurship.
In 2018, Spice joined the cast of VH1's reality television series Love & Hip Hop: Atlanta. Later that year, she released her first full-length project, a mix tape titled Captured, which debuted at number one on the Billboard Reggae Albums chart. Now Spice is referred to as the "Queen of Dancehall", Spice is one of the most popular female dancehall artists in the world.
SPICE TO PERFORM AT REGGAE SUMFEST 2020