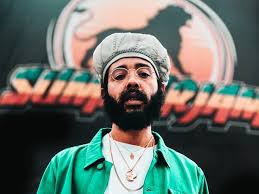 PROTOJE – IN SEARCH OF LOST TIME
In Search Of Lost Time was released on August 28,2020 via In.Digg.Nation Collective/RCA Records with singles such as : Switch It Up, Deliverance and Same So. It is the fourth title for Protoje to make the Billboard Reggae Albums Chart. In Search Of Lost Time has managed to secure the Number 6 spot on the stream-driven tally. Within its first week of release, 700 copies were sold and has managed to open at Number 4 on the Sales- driven US Current Reggae Albums Chart.
Mama Africa was released in 1983 via Rolling Stones Records and is Tosh's sixth studio album consisting of 12 singles such as : Mama Africa, Glass House and Maga Dog. It has peaked at Number 59 on the US Billboard 200, Number 49 on the US R&B Hip-Hop Charts and Number 47 on the Australian Music Report Chart.
DENNIS BROWN – THE CROWN PRINCE OF REGGAE: SINGLES (1972-1985) REGGAE ANTHOLOGY.
The Crown Prince of Reggae was released on November 12,2010 via VP Records and peaked at Number 10 on the Hot R&B/ Hip-Hop Charts for 3 consecutive weeks, consisting of singles such as : Love Light, Revolution and Words of Wisdom.
Legend was released  on May 8, 1984 via Island Records and consists of 14 smashing  hits such as : Jamming, Exodus and Buffalo Soldier. Legend has secured the Number 10 spot on the Billboard 200 charts.
-T.W
REGGAETIMES PICK OF THE WEEK