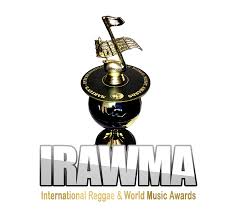 Just when we thought the reggae scene was booming with attention and several recognition going out to key industry players in Reggae Month 2021, things will end indeed with massive virtual events ;but come May the annual IRAWMA is to host its 39th staging of the event, under the theme"Reggae/World Music Rise".
The International Reggae and World Music Awards (IRAWMA) will be held on Sunday, May 2. Nominations by persons in the music industry started on February 1 and will end on March 10. Public voting will commence on Monday March 20th through to April 20 at midnight. Votes can be cast at www.irawma.com.
With the changes in the world today the awards will see a few changes this year with the introduction of the Toots Hibbert Award for Best Album/CD. As well two new categories will be introduced to fit the times: Virtual Entertainer of the Year and Best Virtual Showcase.
~T.M
"REGGAE/WORLD MUSIC RISE". 39TH STAGING OF TO THE IRAWMA SET FOR MAY 02,2021