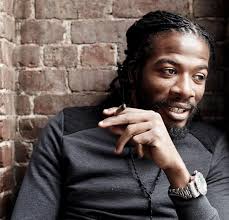 Jamaican Reggae artiste Gyptian also known as Windel Beneto Edwards came to the scene in 2004. Gyptian earned himself a spot at Sting in that same year and in 2005 having two hits, "Is There A Place" on the Seasons Riddim and "Serious Times".
In 2010 Gyptian had gone on to become known to international audiences thanks to his gold-selling single Hold Yuh, which was remixed by global hip hop star Nicki Minaj.
Gyptian also had recently appeared on this year's virtual staging of Reggae Sumfest 2020
Creating this song seven years ago, Gyptian thought it was the right time to drop his lockdown single Gimme Some. Produced by Stanley "Rellee" Hayden, the story behind the song is Gyptian and a special lady on lockdown together. And due to the current COVID-19 pandemic it is thought to be very relatable to many.
Gimme Some is now available on all streaming platforms
GYPTIAN RELEASE LOCKDOWN SONG 'GIMME SOME'