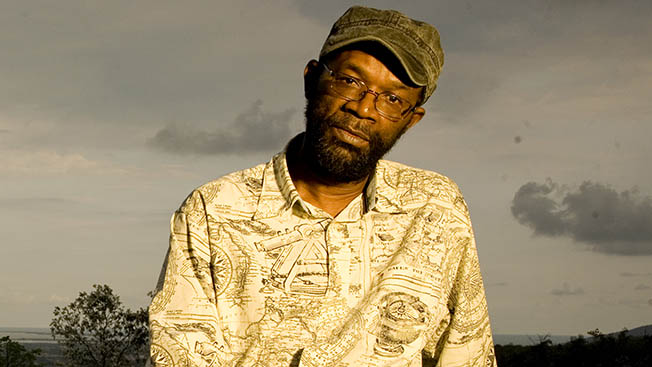 Beres Hammond established himself in the mid-'80s and particularly in the '90s with his soul-driven vocal style indebted to classic rock steady and American R&B. From early days as lead singer of Zap Pow, to chart-topping solo hits like 1985's What One Dance Can Do and the massive 1990 dancehall smash Tempting to Touch. Hammond earned a reputation as a romantic front man, songwriter, and collaborator who could cross over into more socially conscious roots reggae, hip-hop fusion, and straight-ahead R&B. Released in 1996, the Love from a Distance album cemented his status as one of lovers rock's leading men, while later projects like 2012's Grammy-nominated One Love, One Life devoted equal attention to social issues and romantic odes. While his output slowed down over the next several years, Hammond remained a highly respected figure and busy touring act, returning to the studio in 2018 for Never Ending, which topped Billboard's Reggae Albums chart upon its release.
He was born Hugh Beresford Hammond on August 28, 1955, in Annotto Bay, in the Jamaican province of St. Mary. Hammond grew up listening to his father's collection of American R&B (Sam Cooke, Otis Redding, Marvin Gaye) and jazz, and also fell in love with native Jamaican music during the ska and rocksteady eras; his primary influence was Alton Ellis, and he also listened to the likes of Peter Tosh, the Heptones, and Ken Boothe.
Through the 70's, Beres joined the group Zap Pow and released The System. Beres then decided to focus on his solo career when he cut the track One Step Ahead in 1976. In 1978, the single I'm in love was released and produced by Joe Gibbs. Hammond left Zap Pow in 1979. He released his second studio album titled Just a Man in 1980 and followed up with his third Comin at you in 1981.
In 1985, Beres founded his own recording label Harmony House after the release of Lets make a song. Hits like What dance can do produced by Willie Lindo, and Groovy little thing were then released on his label. A self-titled album then followed in 1986 with the hit single Settling down.
While living in New York in 1988, Hammond reunited with Lindo and started working on Have a nice weekend while teaming up with emerging crossover artist Maxi Priest on the track How can we ease the pain. Hammond then returned to Jamaica and teamed up with producer Tappa Zukie on the track Putting up resistance, which was released in 1989 and followed up with strange.
In 1990, Hammond teamed up with producer Donovan Germain and released Tempting to touch. This track paved the way for his 1992 hit album a love affair which included tracks such as It's a sign and Respect to our baby.
With interest from larger labels, Hammond wrote and recorded prolifically in the '90s, and produced fairly consistent results. Sweetness appeared in 1993 on VP Records, and 1994 brought In Control, a set on American major Elektra that was geared toward the international market. VP Records distributed his 1996 Harmony House album Love from a Distance, which made him one of the most popular lovers rock artists around, and Heartbeat handled the 1997 follow-up Getting Stronger. The year 1998 brought A Day in the Life… on VP Records after which Hammond took a few years' break from his frantic recording pace. In the meantime, several compilations were released, including Jet Star's Reggae Max and Forever Yours (the former a hits retrospective, the latter focusing on his lovers rock material).
Hammond returned to the studio in 2001 for Music Is Life, which featured a guest spot from rapper Wyclef Jean. Love Has No Boundaries was released in 2004 on VP Records, and included guest spots by Buju Banton and Big Youth, among others. A Moment in Time appeared in 2008 and featured the hit "Picking Up the Pieces." His 2012 effort, One Love, One Life, was split into two discs, one dealing with love while the other focused on social issues. The following year Hammond was honored with the Order of Jamaica distinction, his country's equivalent of knighthood. Heading into the studio after a five-year break, he worked with longtime collaborators like Lindo, Kirk Bennett, and Errol "Flabba" Carter to record Never Ending, which was released in 2018.
BERES HAMMOND ON VIRTUAL SUMFEST 2020