News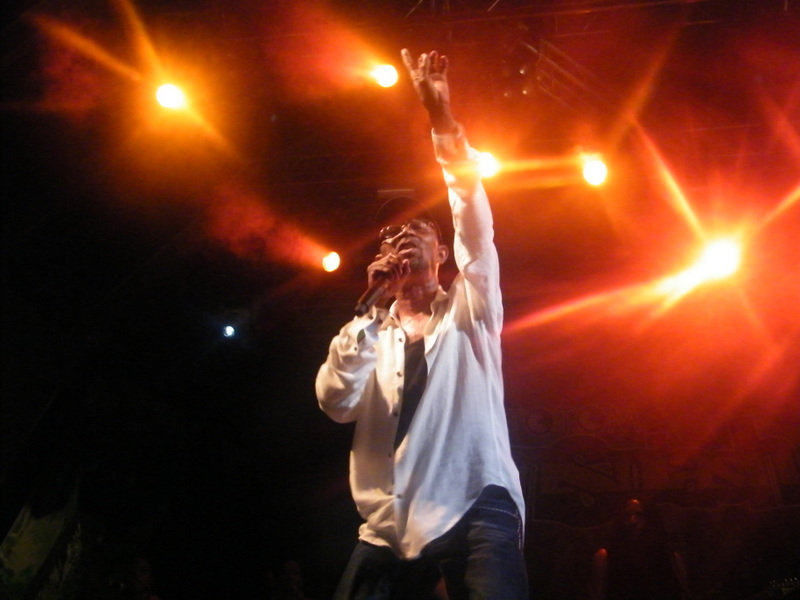 Published on December 14th, 2012 | by ReggaeTimes
0
First Note: Reggae at The Barclays Center
Maxi Priest, Shaggy, Beres Hammond, and UB40 Rock Barclays Center in Brooklyn (Boomshots)
Standing onstage in a T-shirt reading Flatbush Wah Gwan, Shaggy looked very much at home in the Barclays Center—the audaciously fly new arena on Atlantic Avenue that also serves as home of the Brooklyn Nets. "It's very important that you came out in the masses as you did, so stand up and give yourself a round of applause," Shaggy told the near-capacity crowd. "However I am a little bit disappointed because of the fact that this is West Indian party, and there is not party like a West Indian party. Yet still we have some old people siddown pon them chair like them no wan' get up. And we no inna it tonight! So point dem out! The first time West Indian people are inside the Barclay Center and them siddung pon them backside? It nah go work!"
Popcaan takes it to the world (The Jamaica Gleaner)
A lot of good things happened for singjay Popcaan in 2012. He had hit singles, overseas gigs and was in demand by producers at home and abroad.
Much of Popcaan's success this year spilled over from 2011. The 23-year-old scored big last year with the single Ravin and tasted even bigger success with Only Man which peaked at number 89 on Billboard's R&B/Hip-Hop chart in March.
The song, which was recorded on the Lost Angel rhythm and produced by Elvis Redwood, caught the ears of American rapper Busta Rhymes who teamed with Popcaan on a remix of the track.
Dancehall Duo RDX Releases Testimonial "Shining Star" (Urban Islandz)
Despite what industry critics, those who aren't fans and the politics that exist within the Dancehall Industry, Dynamic Duo RDX haven't been daunted by the negativity or distractions. Instead it has only fueled the creativity and drive of the Shining Star that the group have become and will remain.
Zimbabwe: Lady Squanda Rocks City Sports Bar (All Africa)
Rising dancehall queen Sandra Gazi, known in entertainment circles as Lady Squanda, will tonight rock the crowd at the City Sports Bar in Harare.The female ragga dancehall chanter needs no introduction, as she has become a force to reckon with within the arts section. Lady Squanda is no ordinary chanter, but boasts both the voice and the looks, while her level of ingenuity in dancehall is unmatched